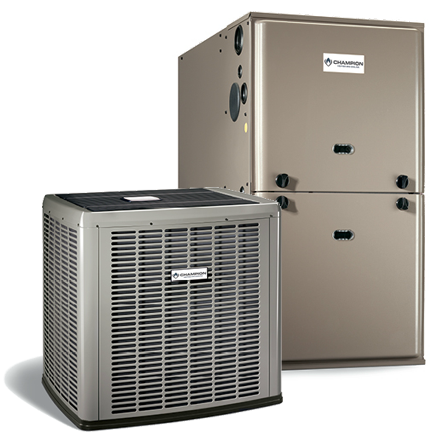 With a traditional heating and cooling system, if you wanted to save more, you had to use less. But a Hybrid Heat system combines the benefits of intelligent control for both gas and electric heating to create an intuitive system that can actually react to changing conditions.
No matter what the temperature is outside, a Hybrid Heat system will automatically select the fuel source most efficient for your home, which means you'll stay warm in the winter, cool in the summer and save money all year long.
To design a Hybrid Heat system for your home, we professionally match one of our heat pump units with a natural gas furnace. Contact us to see how much energy you can save over your existing system.
Gas Furnace Choices for Hybrid Heat Systems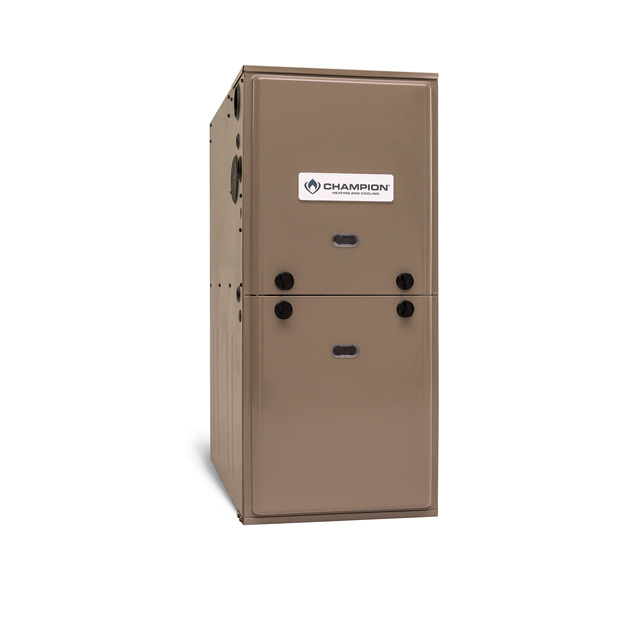 Momentum™ Up to 98% AFUE Gas Furnace
View Brochure
Model Family: TP9C
Annual Fuel Utilization Efficiency: Up to 98% AFUE
Energy Star Rated: ENERGY STAR® Qualified
Blower Motor: Variable-speed ECM motor
Gas Valve: Modulating
Fan Heating Operation: Modulating draft inducer
Factory Warranty Parts: 10-year parts limited warranty
Heat Exchanger Warranty: Lifetime heat exchanger limited warranty
Sound Level: Quiet operation
Manufacturer's Stated Benefits:
10-year Complete Assurance™ Warranty Pledge
1-year Labor Limited Warranty
GeoTrak™ comfort system
Fits comfortably in your home with compact 33-inch cabinet profile.
Cut fuel costs nearly 38% compared to old models.
Efficient condensing design extracts more heat from less gas.
Wire into advanced Residential Communicating Control for even more savings.
Get reliable silicon nitride hot surface heat ignition.
Feel extra safe with 100% shut off main gas valve.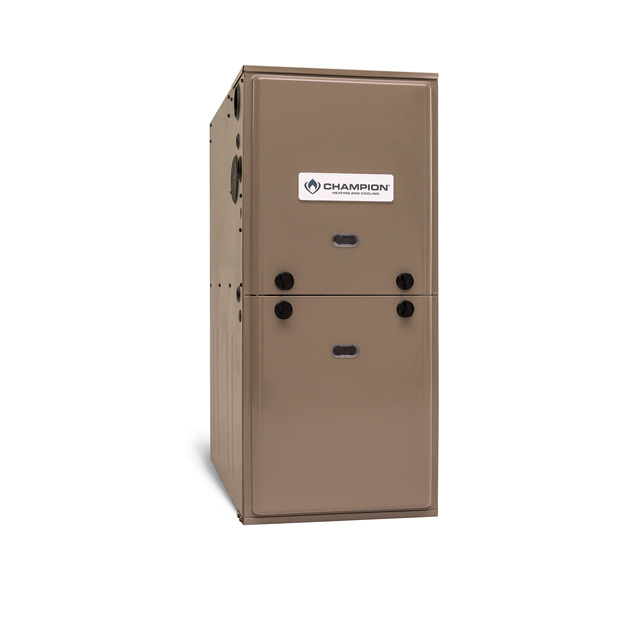 Momentum™ Up to 80% AFUE Gas Furnace
View Brochure
Model Family: TPLC
Annual Fuel Utilization Efficiency: Up to 80% AFUE
Energy Star Rated: No
Blower Motor: Variable-speed ECM fan motor
Gas Valve: Modulating gas valve
Fan Heating Operation: Modulating inducer
Factory Warranty Parts: 10-year parts limited warranty
Heat Exchanger Warranty: Lifetime heat exchanger limited warranty
Sound Level: Quiet operation
Manufacturer's Stated Benefits:
GeoTrak™ technology
Efficient hot-surface ignition eliminates pilot flame
Compact 33-inch cabinet takes up less space
LoNox compliant
Cut fuel costs nearly 20% compared to old models.
Efficient design for a home with a chimney.
Feel extra safe with 100% shut off main gas valve.
Get reliable silicon nitride hot surface heat ignition.
Easily supports indoor air quality options.
10-year Complete Assurance™ Warranty Pledge
1-year Labor Limited Warranty
Heat Pump Choices for Hybrid Heat Systems